The BCHR started at a boarding facility, Mahrapo Farm Stables, in 1981. At that time, many people realized that the 17 acres of farmland was special and wanted to honor and preserve it.
At that time, the location of the farm was prime territory for major development and was sought by local and state developers. After a prolonged initiative, the 17 acres were preserved so that the sacred land would never be threatened.
Once the land was preserved, the real work began. The goal was to protect the integrity of the farm and the priority was to protect and care for all of the horses, providing a sanctuary and forever home.
The boarding horses came and went, and some were left behind at the farm by their owners. These horses became part of our family and we knew they needed to stay. We realized that these beautiful, gentle creatures deserved a caring home and safe environment, and this is how we ended up with our original rescues.
This is also how we created our mission of Caring for Horses Mind, Body & Soul. We understand that horses need more than just physical care. They also need love, a healthy environment, interaction with their herd and knowledge that they're safe.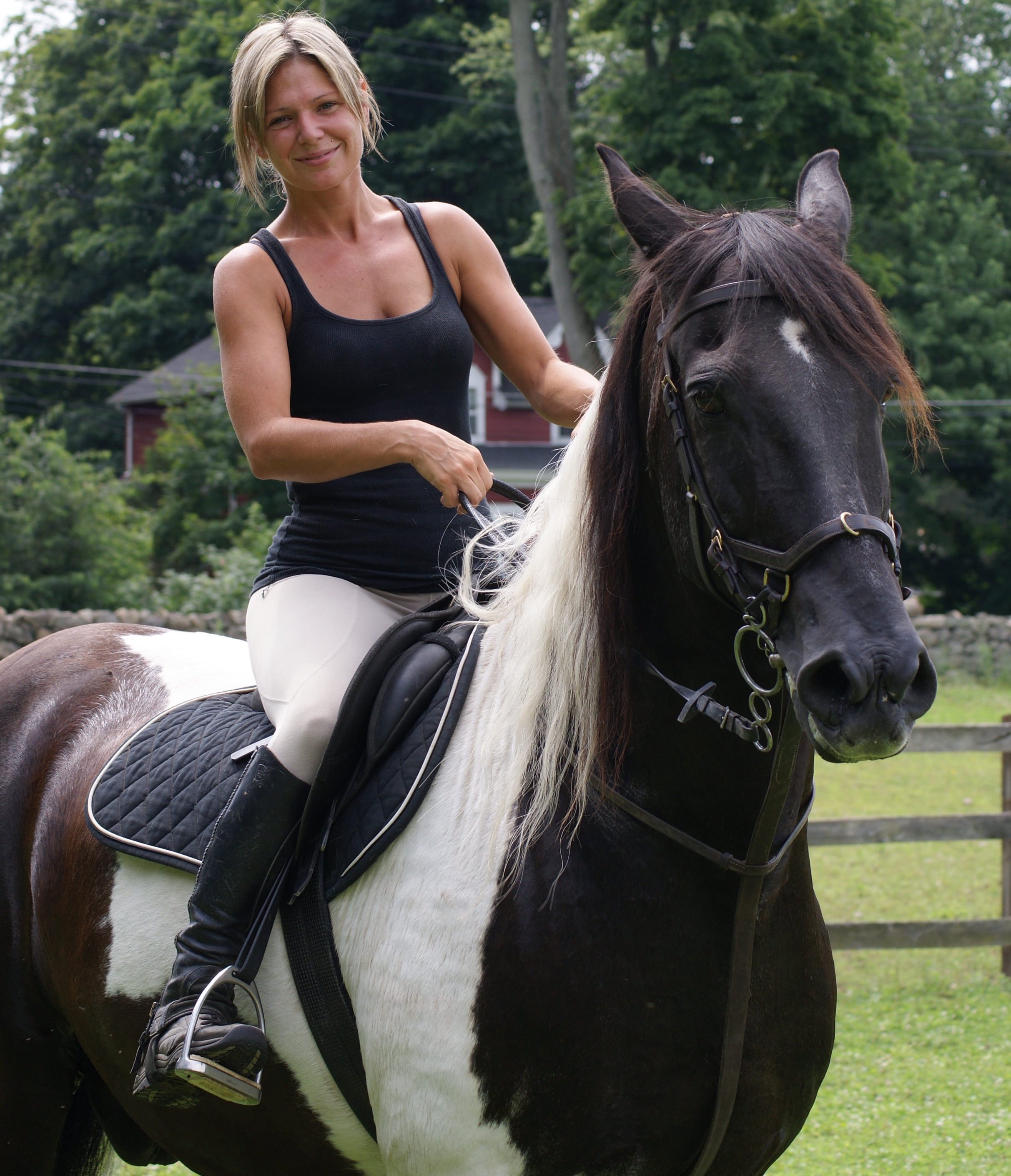 Horses were always in my soul
I started riding when I was six years old, as my aunt and uncle owned horses in upstate New York. I was lucky enough to spend weekends with them, visiting their cabin and learning about and riding their horses. They both taught me so much and, at a young age, I was fortunate to learn all about horse care, training and riding. I'm sure at the time they had no idea how impactful their efforts would be in my future.
At age 14, I came to Mahrapo Farm to board my first horse named Ace of Spades. I spent every single free moment with my horse, hanging out at the farm and riding through the Ramapo mountains.
This farm has always felt like home to me.
Eventually I went off to college, focusing on equine studies and continuing my journey with horses while fulfilling my passion. I experienced various elements of the horse world, working at different boarding and riding facilities, continuing to learn everything I could about horses. Yet somehow nothing felt quite right. Eventually I made my way back to Mahrapo Farm and then everything simply clicked. Upon my return I met Bailey and Patches, who had been abandoned from their previous owner. Not only did I find myself back at home again but I fell in love with these two horses. They started me on my current journey and gave me a purpose, a calling.
Our real work here at the rescue is just beginning. I feel it is my responsibility to care for these horses who have been left with no place to go, or who have been mistreated or lacking real love or even basic care. Our mission is caring for horses mind, body and soul and this is exactly what all of us do for each and every rescue, giving them a better life. In turn, they have enabled me to fulfill my own dreams and have allowed me to pursue my passion.